City of Industry (COI) Overview
City of Industry (COI)
135 N Unruh Avenue
City of Industry, CA 91774
USA
Time Zone: Pacific

Make sure to enter only through the cul-de-sac at the end of the street. Turn right.
Driver Handouts:
Message to the carriers from City of Industry (COI):
Drivers must drive 5 mph within the premises, wear required safety equipment at all times and use fall protection devices (safety rails, harness) if loading/unloading above 4 feet. A 15-minute training session is required for drivers and/or helpers using the fall protection system.
Shipping/Receiving
Shipping: Shipping & Receiving
Flatbed, sidekit, stepdeck, lowboy
Miscellaneous commodities
Safety equipment required; engine must be shut off and brakes engaged. Chocks provided are required on both sides of the trailer.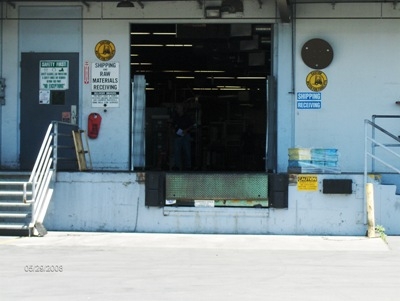 Driver Safety Equipment
Required – Howmet Aerospace Provides
Required – Driver Provides
Not Required at Location
Safety glasses with side shields
Fall Protection
Stationary platform – driver back in
Stationary platform – driver pulls through
Movable platforms (manual)
Movable platforms (electric or pneumatic)
Overhead trolley beam with harness system
Netting that attaches to truck
Air bags or foam pads positioned next to truck
Guardrails placed on side of truck
Safety curtains at open dock doors
Load securement/tarp assistance
Blocking and Bracing
Assists flatbed drivers with tarping of freight?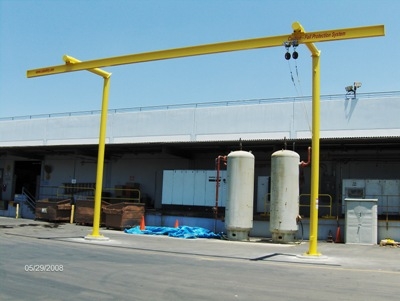 COI fall protection system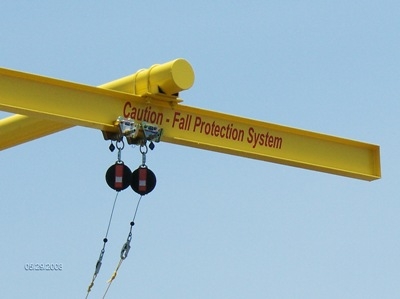 Fall protection close up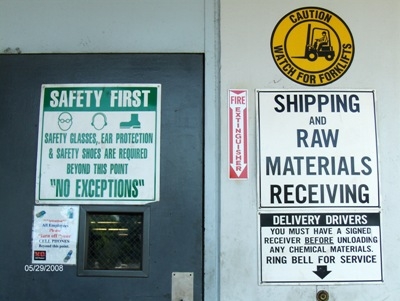 Signs at dock
Driver Amenities
Access to employee restroom
Access to portable toilet
Waiting area – heated and air-conditioned
Waiting area – heated only
Waiting area – air-conditioned only
Waiting area – no climate control
CB communication with guards or dock
Axle weights provided to driver?
Non-driving passengers allowed in plant?
Minimum age for admittance to plant
Do passengers have access to facilities?
Are pets allowed on plant site?