Bolts and Screws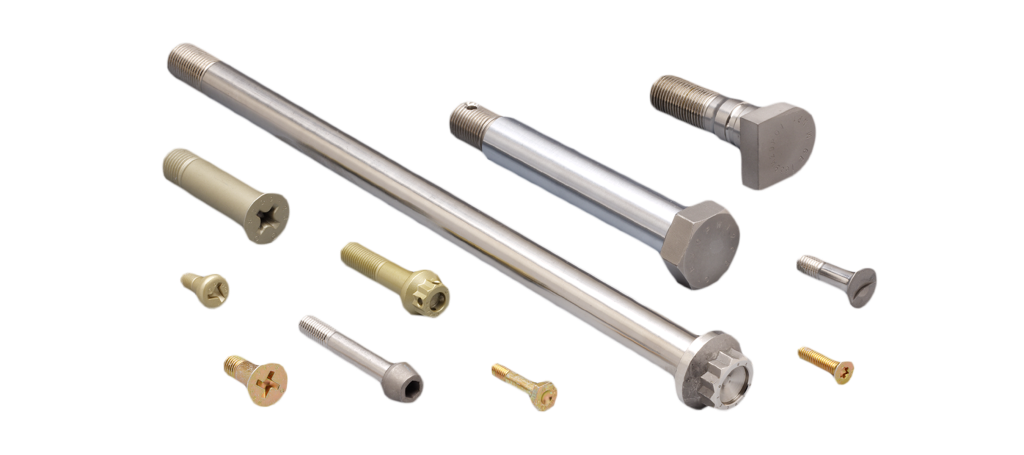 The bolts and screws manufactured by Howmet Fastening Systems meet or exceed the most exacting requirements of the aerospace industry. These fasteners are available in materials that include alloy steel, corrosion resistant steel, Inconel® 718, Waspaloy™, titanium and other super alloys in both unified and metric sizes. Configurations include flush, hex, 12-point, D-head, socket and spline head. Custom designs are also available to meet our customers' exacting requirements.
The selection of recess drives available on Howmet Fastening Systems' externally threaded products is comprehensive. The popular cruciform-ribbed drive with its cam-out resistant features is just the beginning. The offset-cruciform recess fastener system provides torque-tight, tamper-resistant screws and bolts. The slanted three-wing design of the tri-slot screw recess ensures reliable insertion at above-average torque. For optimum security, only the mating tri-slot driver can remove the fastener. The Torx® and Torx Plus® recesses provide reduced risk of both recess damage during installation and damage to the structure when fasteners are removed.
Inconel is a registered trademark of Huntington Alloys Corporation.
Waspaloy is a common law trademark of United Technologies Corporation.
Torx and Torx Plus are registered trademarks of Acument Intellectual Properties, LLC.