LHP™ Lockbolt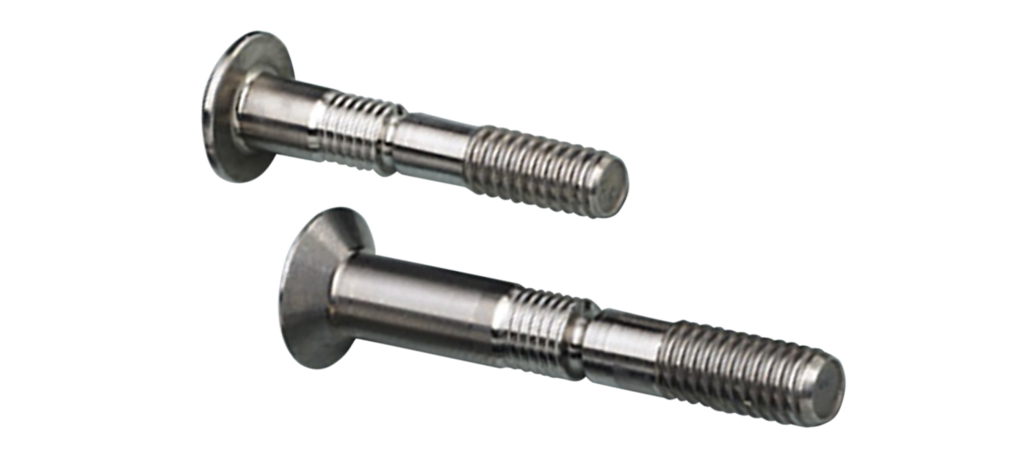 Howmet Fastening Systems' LHP™ fastener is a modified version of the HUCKCOMP® fastener, incorporating similar design features. This fastening system has a large bearing area provided by a large pin head and a flanged titanium collar. The collar provides a high clamp load distributed over a wider area, keeping materials safe and undamaged. The large bearing area and high clamp force give the LHP™ fastener the ability to enhance joint integrity and fatigue performance.
Design features
Our LHP™ lockbolt fastener is offered in LHPL8SC with 100° MS24694 flush heads, LHPL7SC 100° MS20426 flush heads, LHPL9SC 130° low-profile large bearing flush heads, LHPL9SP low-profile large bearing protruding heads, and LHPL12SP intermediate large bearing protruding heads. All LHP™ fasteners are 6Al-4V titanium at 95 KSI shear strength.
Collars for the LHP™ fastener are 3Al-2.5V titanium, which provides an all-titanium fastener installation and is compatible with graphite epoxy type composite materials.
The LHP™ lockbolt features lock grooves with a tapered root diameter and variable pitch. A larger volume of collar material flows into the locking grooves at the beginning of the installation sequence. This gives the fastener its greatest tensile strength during the most crucial stage – swaging of the collar – so that a high clamp force can be developed without loss of strength during collar swaging/extrusion. As a result, the fastener achieves a high residual clamp and high ultimate tensile. The 60° included angle of the locking groove has a 20° pressure flank angle, which serves as a platform for retaining the high clamp load generated during collar installation.
Cost-effective features
Sloped surface installations:
The LHP™ fastener can be installed on sloped surfaces up to 5° on the collar side of the material being fastened. With this feature, heavy, costly self-aligning washers and special nuts are not required. Inventory costs as well as structural weight are reduced. Fewer parts translate into greater labor efficiency.
Extended grip range:
The LHP™ fastener has a usable 3/32 in. grip range, which reduces inventory and installation errors that are common when using conventional 1/16 in. grip range fasteners. The extended grip range makes the LHP™ fastener more forgiving if the installer needs a fastener just over or under the recommended grip, which often happens when fastening composite materials due to variations in material thickness and use of liquid shim materials.
Self-sealing:
The labor-intensive job of over-coating each fastener or the use of heavy, costly sealing nuts is eliminated with the LHP™ fastener. Annular grooves on the pin form a series of separate barriers to prevent fuel seepage. Fay surface sealant flow during installation due to high clamp load ensures reliable fay surface sealing.
Vibration resistance:
Because the LHP™ fastener uses annular instead of helical grooves, installation is made with a tension/tension action rather than a torque/tension action. Therefore, there is no path for loosening in a vibrating environment.
Low collar-side clearance:
The installed height profile of the LHP™ fastener is significantly lower than that of a threaded fastener. Its low collar-side profile enables it to fit in tight space areas.
Minimal rework:
Since the LHP™ fastener is a pull-type installation, there is no surface damage, which often is associated with torque type fasteners.
Related Information