Mark IV™ Structural Panel Fastener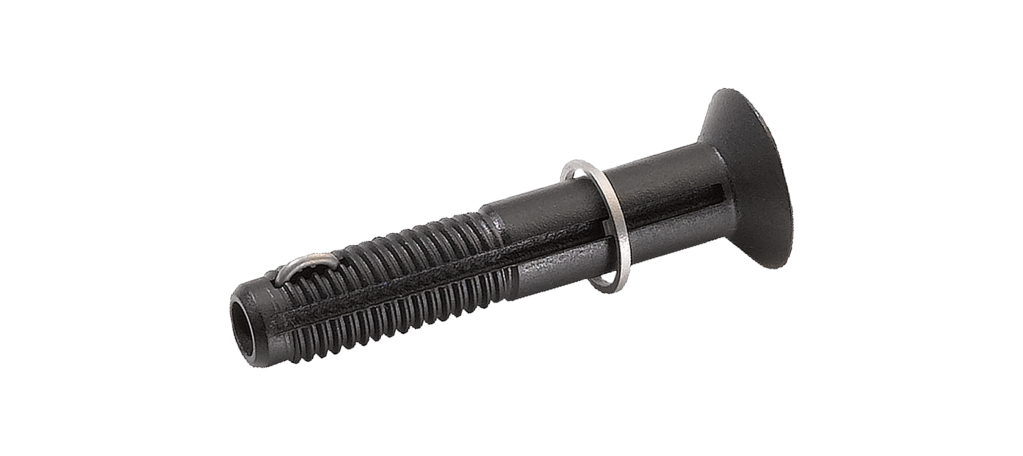 The Mark IV™ panel fastener is a structural panel fastening system for aerospace composite structures. This panel fastening system incorporates the FlatBeam™ locknut design for superior vibration resistance. This feature also extends the locking capability to up to 1,500 seated cycles. All stud bolt configurations are held in the panel by a retaining ring.
Design features
The Mark IV™ panel fastener comprises a two-piece design. A flat beam lock nut provides excellent resistance to vibration-induced loosening and has a high cycle life of up to 250 seated cycles. In addition, a stud bolt features dual-lead threads for quick operation.
There are three basic variations within the Mark IV™ panel fastener system – plug type, hold-out type and twist-on type. Each is available with a radial-slot, hex or Torx® recess.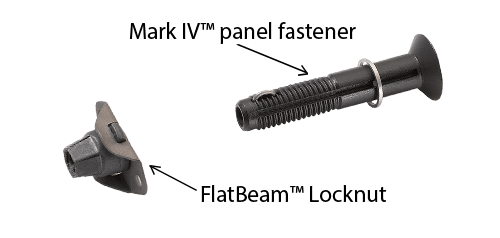 Cost-effective features
Reduction in down time:
Multiple lead thread configurations are available to facilitate quick operation for reduced down time.
Low maintenance:
When disengaged from the receptacle, the hold-out type of stud bolt can be pulled out to the hold-out position to facilitate easy removal of curved or hinged panels. Similarly, the receptacle nut portion can be replaced without removing rivets.
Forgiving grip range:
The stud bolt accommodates large variations in grip (up to 0.140 in.).
Easy installation:
The receptacles allow for radial float making it easier to assemble curved panels or panels with hole misalignment. The Mark IV™ panel fastener's receptacle provides 0.020 in. minimum radial float, and versions allow for angular engagement of nut-plate to ease installation of curved panels.
Torx is a registered trademark of Acument Intellectual Properties, LLC.