Hi-Lok™ Fastening System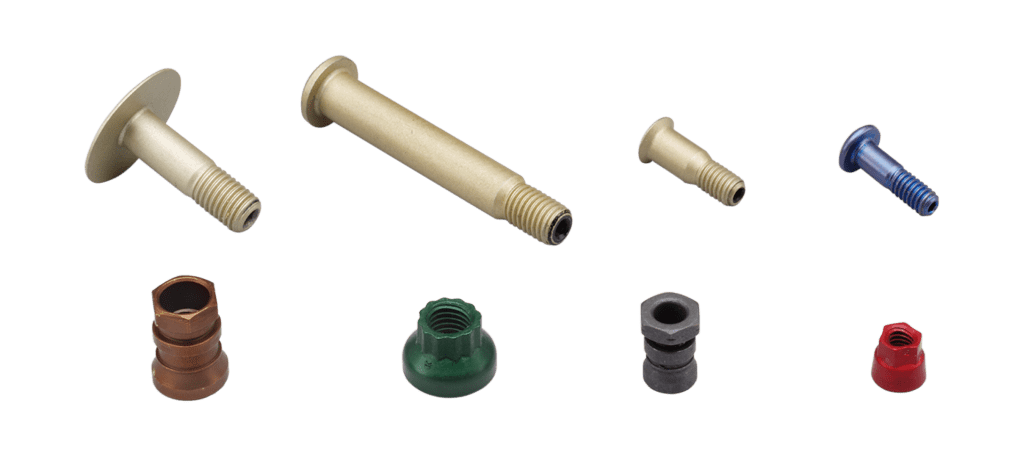 The Hi-Lok™ fastener is a simple two-part fastener that suits many of today's aerospace assembly needs. The all-purpose fastener can create a consistent torque on each fastener installed through integrated functions.
Design features
A carefully regulated break-off groove in the self-locking Hi-Lok™ collar provides uniform preload values. This controlled preload of each fastener in the structure improves the fatigue life of the airframe significantly. The Hi-Lok™ pin is held stationary by the installation tool while the collar is rotated. Progressive tightening takes place as torque is applied. At the designated torque level, the hex portion of the collar is sheared off automatically by the driving tool.
An extensive range of installation tools satisfies standard, offset and extended offset, 20°, 90° and 180° requirements. There is also a wide range of sizes and material combinations from which to choose.
Cost-effective features
Automatic torque-off design:
The Hi-Lok™ fastener cannot be over-torqued because of its automatic torque-off design. As a result, this eliminates the need for torque inspection. This innovative feature helps the Hi-Lok™ fastener remain a highly efficient and dependable system.
Versatility:
The Hi-Lok™ fastener is versatile and can match the best qualities of a bolt/nut or pin swaged collar. Therefore, tooling is easily adaptable to large-scale production with high-speed equipment and automatic collar feed attachments. These attachments can hold up to 200 collars, which drastically reduces costs.
Compact design:
The compact nature of the Hi-Lok™ fastener allows operators to reach hidden areas or locations that would be impossible for some other fastening systems.
Weight savings:
The Hi-Lok™ fastener's design does more with less, solving difficult problems and delivering high fatigue resistance without sacrificing strength.
Hi-Lok is a trademark of Hi-Shear Corporation.