Veri-Lite® Pin Fastening System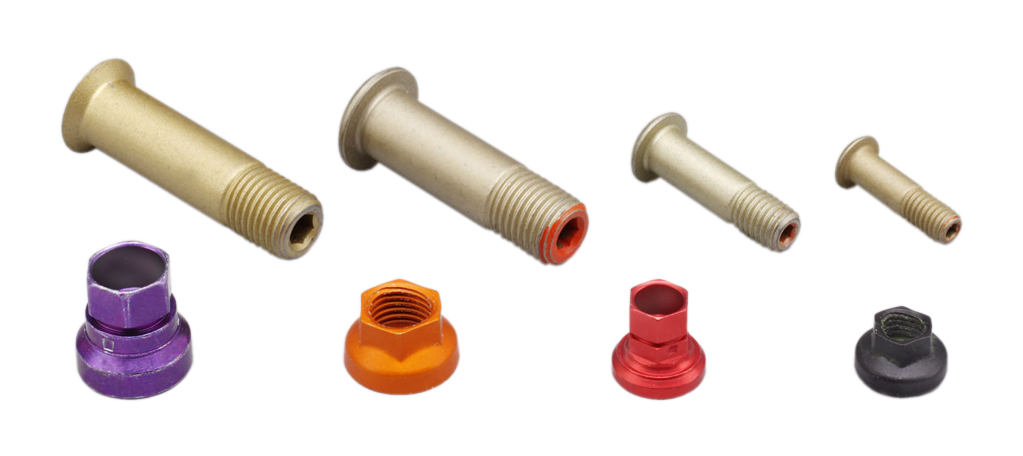 Veri-Lite® fasteners offer the same versatility, installation speed and integrity of the Hi-Lok™ fastening system while weighing less. These fasteners are installed using standard tooling.
Design features
Veri-Lite® pins carry all the benefits of standard thread length pins with their two-thread pitch. Moreover, the Veri-Lite® fastener is fully adaptable to composite material requirements and is appropriate for sealant applications. A controlled lead-in radius allows the use of Veri-Lite® fasteners in interference fit designs as well.

Veri-Lite® collars are available in all standard materials, including self-sealing configurations.
Cost-effective features
Exceeds Hi-Lok™ fastener specifications:
This fastening system maintains all the benefits of Hi-Lok™ fasteners but adds the supplementary advantages of a smaller envelope size and reduced weight.

Weight savings:
Veri-Lite® fasteners have about a 15% reduction in weight compared to standard thread-length pins.
Adaptability:
These fastening systems can adapt to a wide variety of applications. Additionally, this multi-purpose fastener is applicable wherever frangible collars or hex nuts are used.
Hi-Lok is a trademark of Hi-Shear Corporation.