Pushing the Boundaries
Howmet Aerospace extends the thermal properties of metal for aero engines
The next time you listen to the thrum of your aircraft as it taxis down the runway, consider that you're hearing some impressive thermal engineering at work. Air rushes through a large fan, a compressor and into the combustor where it is combined with jet fuel. Once inside the combustion chamber, the air/fuel mixture ignites. The resulting extremely hot exhaust expands, pushing through the turbine's airfoils to produce the plane's powerful thrust.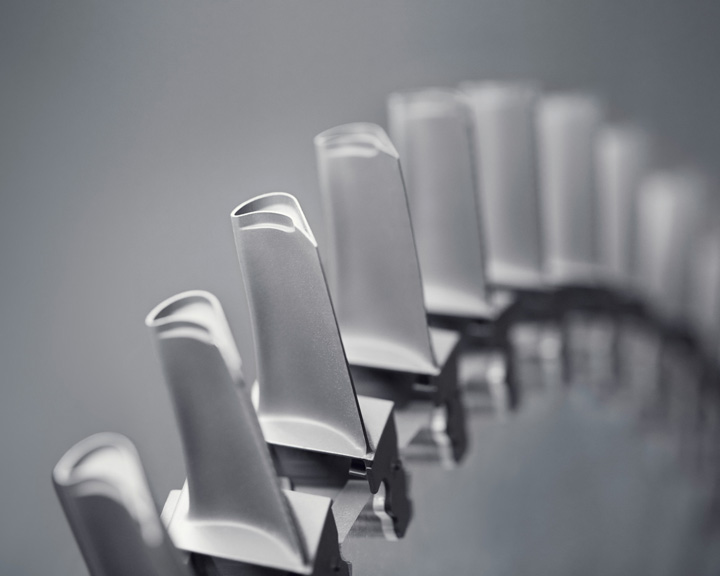 Partners in engine parts
Producing metal aero engine components that can withstand this inferno presents an engineering challenge, especially when operating temperatures exceed the melting point of the base metals. Working closely with leading aero engine manufacturers and backed by decades of materials science expertise, Howmet Aerospace has developed solutions that take the heat:
We have perfected a technique for growing single crystal turbine airfoils, a grain structure that aligns better to centrifugal force inside the engine, prevents deformation and increases blade temperature capability and life.
We have engineered ceramics that form internal passages in the turbine airfoils to increase the flow of cool air across the metal surfaces.
We have developed advanced coatings that protect metal engine parts from extreme temperatures.
Together, these innovative technologies allow aero engines to soar above the harsh environments of high-speed, high-altitude air travel.