Laval Machining & Integrated Structures
Laval Machining & Integrated Structures Overview
Laval Machining & Integrated Structures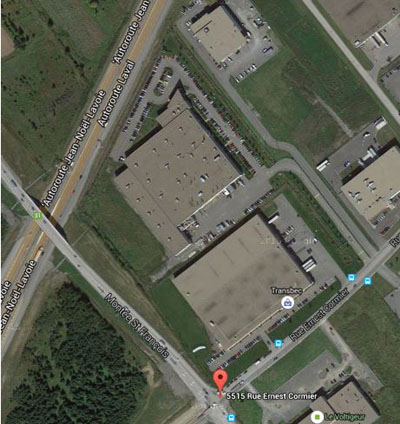 5515 Ernest Cormier
Laval, Quebec H7C2S9
Canada
Time Zone: Eastern

Message to the carriers from Laval Machining & Integrated Structures:
Safety is our highest priority. To ensure your visit to our facility is a safe one, ALL drivers must follow the safety rules set forth at our facility. We have zero tolerance for non-compliance. 

A harness is required for all personnel (including the driver) for any work on a flatbed truck. The driver must have his or her own harness.
Driver Safety Equipment
Required – Howmet Aerospace Provides
Required – Driver Provides
Not Required at Location
Safety glasses with side shields
Fall Protection
Stationary platform – driver back in
Stationary platform – driver pulls through
Movable platforms (manual)
Movable platforms (electric or pneumatic)
Overhead trolley beam with harness system
Netting that attaches to truck
Air bags or foam pads positioned next to truck
Guardrails placed on side of truck
Safety curtains at open dock doors
Load securement/tarp assistance
Blocking and Bracing
Assists flatbed drivers with tarping of freight?
Driver Amenities
Access to employee restroom
Access to portable toilet
Waiting area – heated and air-conditioned
Waiting area – heated only
Waiting area – air-conditioned only
Waiting area – no climate control
CB communication with guards or dock
Axle weights provided to driver?
Non-driving passengers allowed in plant?
Minimum age for admittance to plant
Do passengers have access to facilities?
Are pets allowed on plant site?
Useful Links
Weather at Laval, Quebec
go