Gunner Smith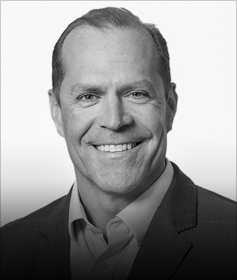 Director Since: 2023
Age: 50
Career Highlights and Qualifications:
Owens Corning, a global building and construction materials leader committed to building a sustainable future through material innovation. (2008 – Present)
⁃ President, Roofing
⁃ Member of the Executive Committee of Owens Corning
⁃ Served in several executive positions, including Vice President of distribution and home center sales; and held various positions leading sales, marketing and pricing
PlyGem Industries, a manufacturing company specializing in windows, doors, siding, fence, rail and stone veneer. (2007 – 2008)
⁃ National Sales Manager
Elk Premium Building Products, Inc., a manufacturing company specializing in roofing products and composite lumber. (1999 – 2007)
⁃ Southwest Regional Sales Manager
⁃ District Sales Manager
Other Current Affiliations
⁃ President and Board of Directors, Asphalt Roofing Manufacturers Association
⁃ Board of Directors, Toledo Zoo and Aquarium
Attributes and Skills
Mr. Smith brings to the Board extensive business perspectives and manufacturing and commercial expertise that will be complementary to our current board and which are highly valued in our evolving, competitive environment.