Joseph S. Cantie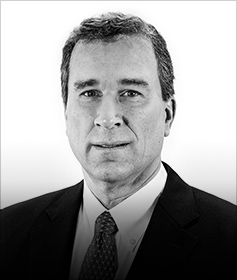 Director Since: 2020
Age: 59
Committees:
Audit Committee; Compensation and Benefits Committee; Finance Committee
Career Highlights and Qualifications:
ZF TRW, a division of ZF Friedrichshafen AG (ZF), a global automotive supplier (formerly known as TRW Automotive Holdings Corporation prior to its acquisition by ZF in 2015)
Executive Vice President and Chief Financial Officer (2003-2016)
TRW Inc., a global aerospace, systems and automotive conglomerate
Vice President, Finance, for the automotive business (2001-2003)
Vice President, Investor Relations (1999-2001)
LucasVarity PLC, an automotive parts manufacturer (1996-1999)
Served in several executive positions, including as Vice President and Controller
Varity Corporation, a global automotive parts and industrial conglomerate (1995-1996)
Manager, Financial and Business Analysis
KPMG (1985-1995)
Certified Public Accountant
Other Public Directorships:
Current: Summit Materials, Inc.; TopBuild Corporation.
Prior: Delphi Technologies PLC (2017-2020); Delphi Automotive PLC (2015-2017).
Attributes and Skills: Mr. Cantie brings to the Board valuable expertise in the areas of finance, enterprise risk management and manufacturing and automotive industry knowledge. His experience as a seasoned financial executive and leader with more than 25 years of global public company experience, provides him with an extensive understanding of matters relating to strategy and business development, financial operations, capital markets, mergers and acquisitions and investor relations. In addition, Mr. Cantie's current and prior service on the boards of several public companies, provides our Board with the benefits of his perspectives on corporate governance.
Mr. Cantie qualifies as an audit committee financial expert.