Ulrich R. Schmidt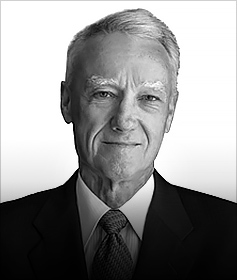 Director Since: 2016
Age: 73
Committees:
Audit Committee (Chair); Finance Committee (Chair)
Career Highlights and Qualifications:
Spirit Aerosystems Holdings, Inc., a global manufacturer of
aerostructures
Executive Vice President and Chief Financial Officer (2005-2009)
Goodrich Corporation, a global supplier of aerospace components, systems and services to the commercial, defense, regional aircraft and general aviation airplane markets
Executive Vice President and Chief Financial Officer (2000-2005)
Vice President, Finance and Business Development, Goodrich Aerospace (1994-2000)
Prior to joining Goodrich, he held senior level roles at a variety of companies, including Invensys Limited, Everest & Jennings International Limited and Argo-Tech Corporation.
Other Directorships:
Prior: Board of Directors, Precision Castparts Corporation (2007–2016).
Attributes and Skills: Mr. Schmidt brings to the Board extensive global executive and financial experience, as well as a deep understanding of the aerospace industry. A seasoned financial executive and leader, he possesses valuable expertise in accounting, financial oversight, capital markets, mergers and acquisitions, enterprise risk management, business development and financial operations. His extensive background in the aerospace industry, coupled with his financial management and strategic planning and analysis foundation, provides the Board with valuable insight and industry experience.
Mr. Schmidt qualifies as an audit committee financial expert.