Lola Lin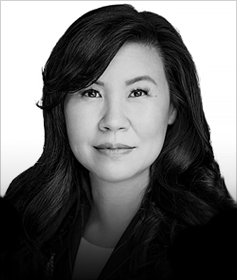 Executive Vice President
Chief Legal and Compliance Officer and Secretary
Howmet Aerospace
Lola Lin is Executive Vice President, Chief Legal and Compliance Officer and Secretary of Howmet Aerospace Inc.
Lola leads Howmet Aerospace's legal team in all corporate, governance, securities/corporate finance, M&A, litigation, risk, employment, regulatory, intellectual property and commercial matters. She also leads the global Ethics & Compliance and is a member of the Howmet Aerospace Executive Leadership Team, the senior leadership team that sets strategic direction for the company.
Lola has more than 20 years of legal expertise over multiple industries. She most recently served as Senior Vice President and General Counsel of Airgas, Inc., a leading U.S. supplier of industrial gases, safety products and process chemicals, where she was responsible for corporate governance, compliance matters, strategic transactions, crisis management, regulatory matters, and litigation resolution.
Prior to her time at Airgas, Ms. Lin served as Vice President and Deputy General Counsel within Air Liquide in the United States. Previously, she also held roles at Dell Inc., Sutherland Asbill & Brennan LLP as well as Locke Liddell & Sapp LLP.
Lola earned her J.D. from the University of Houston College of Law and a B.A. from the University of Texas.