Merrick Murphy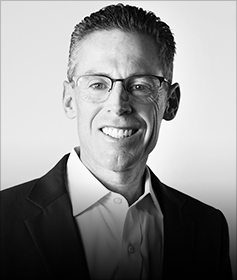 President, Engine Products
Howmet Aerospace
Merrick Murphy is President of Engines Products, which produces aero engine and industrial gas turbine components, including airfoils, rings, disks and forgings. Engine Products principally serves commercial and defense aerospace as well as industrial gas turbine end markets.
Most recently, Merrick was President Engineered Structures since 2020. Previously, he was the President of Arconic Wheel and Transportation Products (AWTP).
Merrick joined Howmet Aerospace (formerly named Arconic Inc. until April 2020 and formerly named Alcoa Inc. until November 2016) in 1997, and served nearly every division of the business since then – from sales and distribution to operations and growth.
Prior to his appointment as Business Unit President, Merrick was Vice President and General Manager for AWTP's Asia Pacific region, in which role he oversaw the business unit's regional operations, sales and distribution. Merrick led the investment in AWTP's first facility to support the China market while growing the commercial footprint and distribution across the Asia Pacific region. Prior to taking the helm of the Asia Pacific region, Merrick oversaw the Americas for AWTP, also as Vice President and General Manager. He held earlier positions as AWTP's Vice President of Sales and General Manager of Sub-Assembly and Logistics.
Merrick has a Bachelor's Degree in Business Administration from Loyola University in Chicago.