Barbara L. Shultz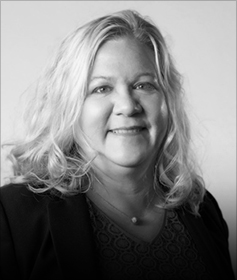 Vice President and Controller
Howmet Aerospace
Barbara ("Barb") L. Shultz is Vice President and Controller at Howmet Aerospace Inc. (formerly named Arconic Inc. until April 2020; and formerly named Alcoa Inc. until November 2016), a role she has held since May 2021. Barb is responsible for all corporate accounting and financial reporting functions.
Prior to her current role, Barb was Assistant Controller from June 2020 to May 2021. She was responsible for establishing and maintaining financial accounting policies, overseeing the consolidation of Howmet's financial results, and financial reporting and compliance with SEC requirements.
Barb was Director of Compliance for Arconic Inc. from February 2019 to April 2020. From July 2015 through February 2019, she was the Director of Compliance of Arconic Engineered Structures, which included the integration of financial and control matters related to the acquisition of RTI International Metals Inc. She was also the Director of Finance for Alcoa Wheel and Transportation Products, from 2012 to 2015. Barb joined Howmet's predecessor, Alcoa Inc., in 2005, and has held several positions of increasing responsibility including financial transactions and policy where she addressed complex accounting issues and implemented U.S. GAAP policies worldwide and coordinated the financial aspects of acquisitions and divestitures.
Early in her career, Barb worked at PricewaterhouseCoopers LLP for ten years. She is an inactive Certified Public Accountant (CPA) in Pennsylvania. Barb holds a Bachelor of Science degree in Accounting from Grove City College, Grove City, Pennsylvania.