Catherine Parroco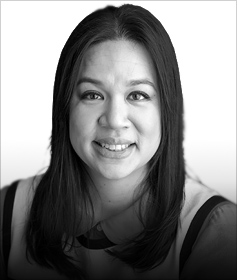 Assistant Secretary
Howmet Aerospace

Catherine Parroco is Assistant Secretary in the Corporate Secretary's Office at Howmet Aerospace Inc. (formerly named Arconic Inc. until April 2020 and formerly named Alcoa Inc. until November 2016). She was elected an Assistant Officer of the Company in November 2015. She directly supports the Chairman of the Board, the Howmet Aerospace Board of Directors and the Corporate Secretary in communicating with the Howmet Aerospace Board of Directors on a broad range of board related matters and shareholder services and operations.

Playing an important role in outreach to shareholders on corporate governance and executive compensation, Catherine leads the execution of the Annual Shareholders Meeting and the semi-annual discussions with the company's institutional investors. In addition, Catherine manages all meetings of the Board of Directors. She works closely with senior management on corporate governance, board-related and public company matters to ensure that decisions of the board of directors are implemented.

Catherine joined the Howmet Aerospace Legal Department in 2001, working directly with the Chief Legal Officer and Global Director of Compliance on a wide variety of operational and administrative projects. Since joining the Corporate Secretary's Office in 2005, she has assumed a progressively broader array of project management and governance-related responsibilities.

Earlier in her career, Catherine was a Risk Management Analyst for MacAndrews & Forbes Holdings Inc., a New York-based holding company with interests in a diversified portfolio of public and private companies.
Catherine holds a Bachelor of Science degree in Political Science and Economics.