Aero-Lite® Pin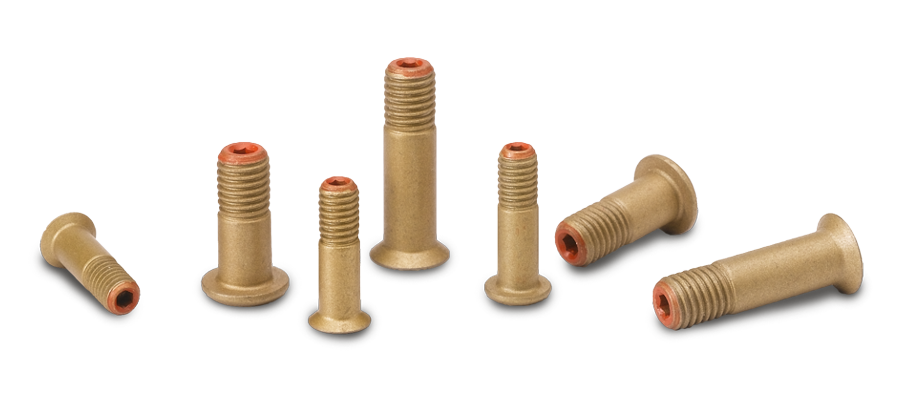 Lightweight Threaded Pin
The Aero-Lite® pin design features a tapered lead thread that closely matches the mating collar, allowing 1/3 through 1/2 pitch-under-grip performance due to enhanced full-form thread runout.
The Aero-Lite® pin fastener is a lightweight titanium alloy fastener at 95 KSI shear strength. The pin is also available in other materials on request.
The Aero-Lite® pin is a threaded pin with a close-tolerance design intended for applications where aerodynamic and precision fastening is required. The Aero-Lite® pin is superior to comparable lightweight hex-drive systems in its ability to perform throughout the grip range.
The Aero-Lite® pin can be used with lightweight collars or nuts.
HFS introduced the AL331, which is a close-tolerance flush head version of the AL11 fastener that was developed for use on wing applications to improve cosmetics and aerodynamics.
Aero-Lite® Pin Performance and Advantages
Improved under-minimum grip performance with mating collars and nuts.
Thread runout and incomplete threads completely within 1X thread pitch.
Full form thread adjacent to thread runout and pin shoulder.
Maximum shank in bearing (reduced shank underfill length) in maximum grip.
Maximum cross-sectional area at point of highest stress (thread runout area).
AL331 and LGP lockbolts have the same dome heads that are interchangeable in size and appearance. This allows manufacturing to intermix fastening systems and maintain general surface appearance.

The close-tolerance head geometry allows for a smaller edge with a slightly larger diameter, which results in a minimum eyebrow when installed.
Aero-Lite® Pin Drawings and Documents
Document Description
Material
Headstyle
Rating
Part Family
Dwg No.
Notes
Link
Sales Drawings
Titanium
Protruding
Shear
AL10/108
AL101
PDF
AL10/108 WD
AL107
Lap free head
PDF
Tension
AL12
AL104
PDF
AL622
AL117
PDF
AL756
AL112
PDF
100° Flush
Shear
AL11/109
AL102
PDF
AL331
AL103
Close tolerance head
PDF
Intermediate
AL755
AL109
PDF
Tension
AL13
AL105
PDF
130° Flush
Shear
AL315
AL106
PDF
AL315 WD
AL108
Lap free head
PDF
Alloy Steel
Protruding
Tension
AL720
AL110
PDF
100° Flush
Intermediate
AL803
AL111
PDF
Brochure
PDF
How-to-Order
PDF