David J. Miller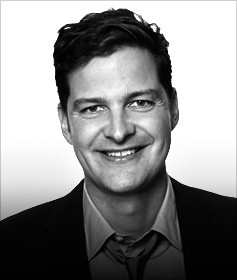 Director Since: 2017
Age: 44
Committees:
Finance Committee
Career Highlights and Qualifications:
Elliott Investment Management L.P., an investment fund with
over $50 billion in assets under management (2003-Present)
Equity Partner and Senior Portfolio Manager, responsible for investments across the capital structure and spanning multiple industries
Member of the Management and Global Situational Investment Committee
Peter J. Solomon Company, a financial advisory firm
Served in M&A and financing advisory roles
Directorships:
Current: Peabody Energy Corporation.
Prior: Board of Managers, JCIM, LLC (2008–2013); Board of Directors, ISCO International Inc. (2009–2010).
Other Affiliations:
Current: Board of Directors, Acosta, Inc., Brazilian American Automotive Group, Inc.; Board of Directors, Futures and Options.
Attributes and Skills: Mr. Miller brings to our Board extensive capital market and business and financial expertise, including with respect to strategic reviews, risk management, and mergers and acquisitions. Mr. Miller's investment management and investment banking expertise, his understanding of financial strategy and his in-depth knowledge of restructuring matters, as well as his service on public and private company boards, provide valuable perspective to the deliberations of the Board.